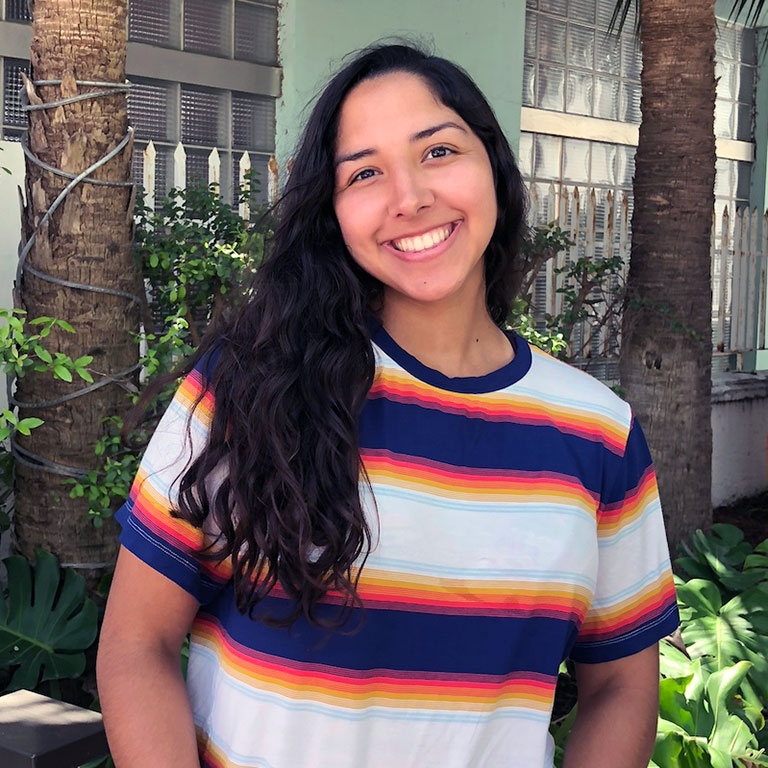 Email:

angelope@iu.edu
Department:

Biology, Earth and Atmospheric Sciences

Campus:

IU Bloomington

Major:

Biology, Certificate in Underwater Resource Management
Research Interests
Angelica is an undergraduate researcher working with Professors Ben Kravitz and Claudia Johnson on marine sky brightening.
Angelica is working on regional modeling to understand marine sky brightening, focusing on the efficacy of direct scattering of sea salt aerosols in offsetting local effects of climate change. One of the aims of this project is to understand how well temperatures could be reduced in the Gulf of Mexico to reduce the strength of and damage caused by Gulf Coast hurricanes.

Angelica spends her spare time with friends and family, playing games, watching movies and looking for interesting places to visit. She also enjoys trying out new hobbies like rollerblading and embroidering.